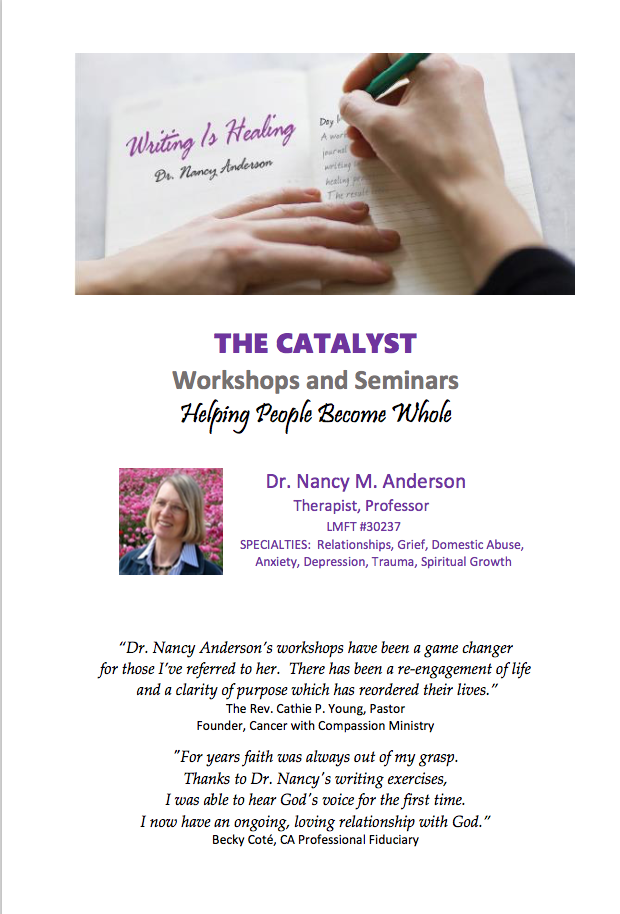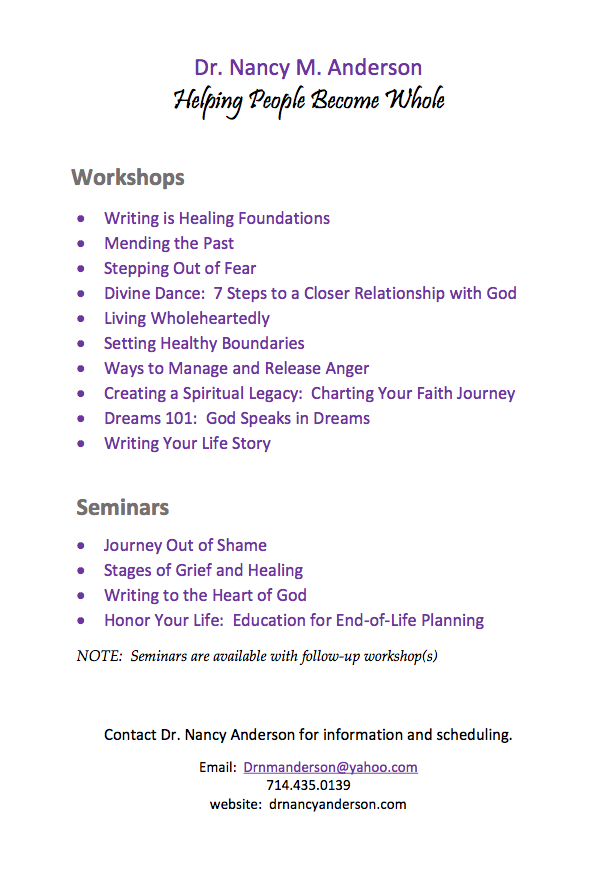 ———————————————————————————————————————————————–
Along the Way: Other Workshops
August 19th  and October 26, 2013

July 2013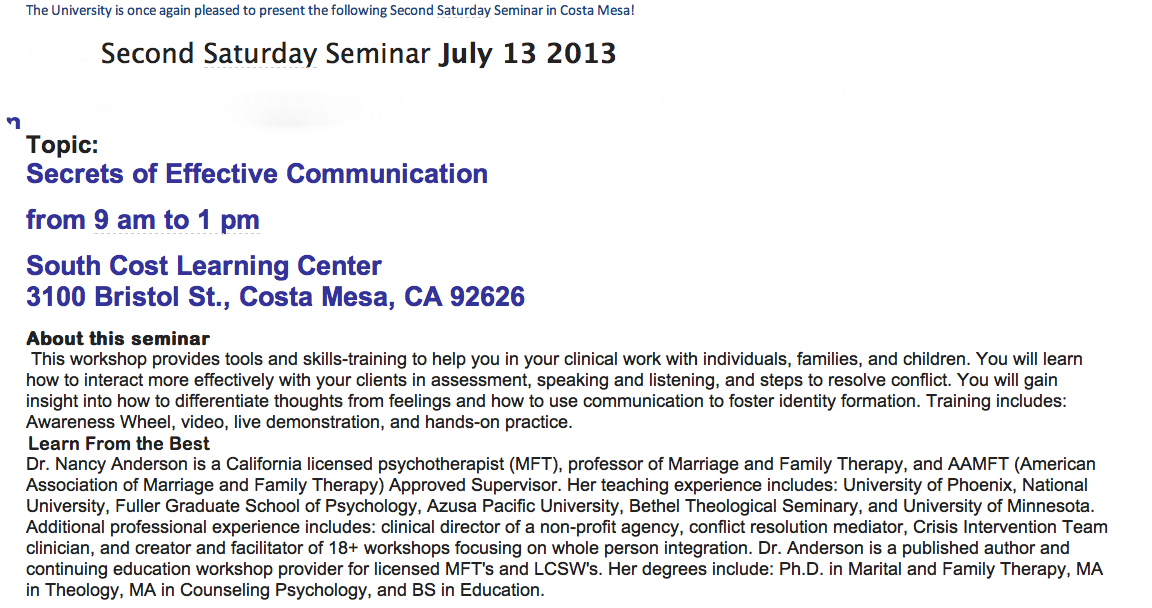 March 23, 2013 "Does Faith Fit?" Workshop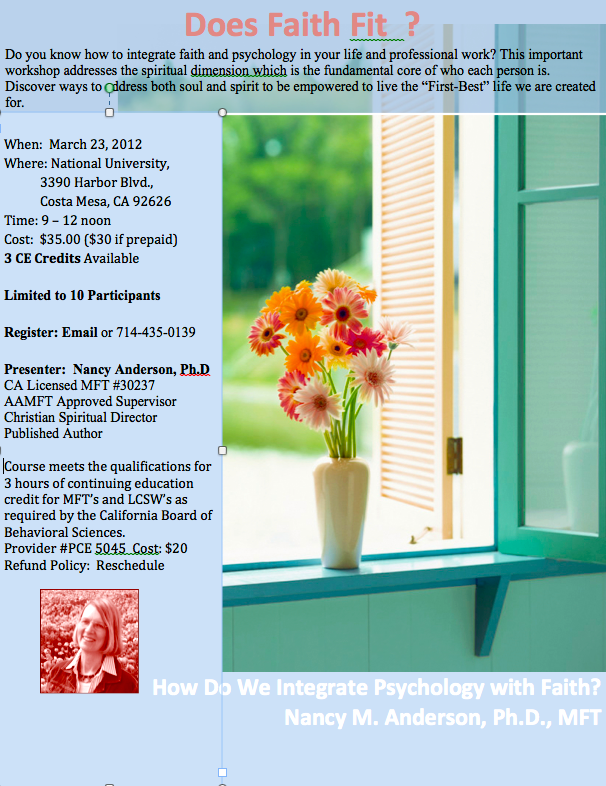 April 13, 2013 Workshop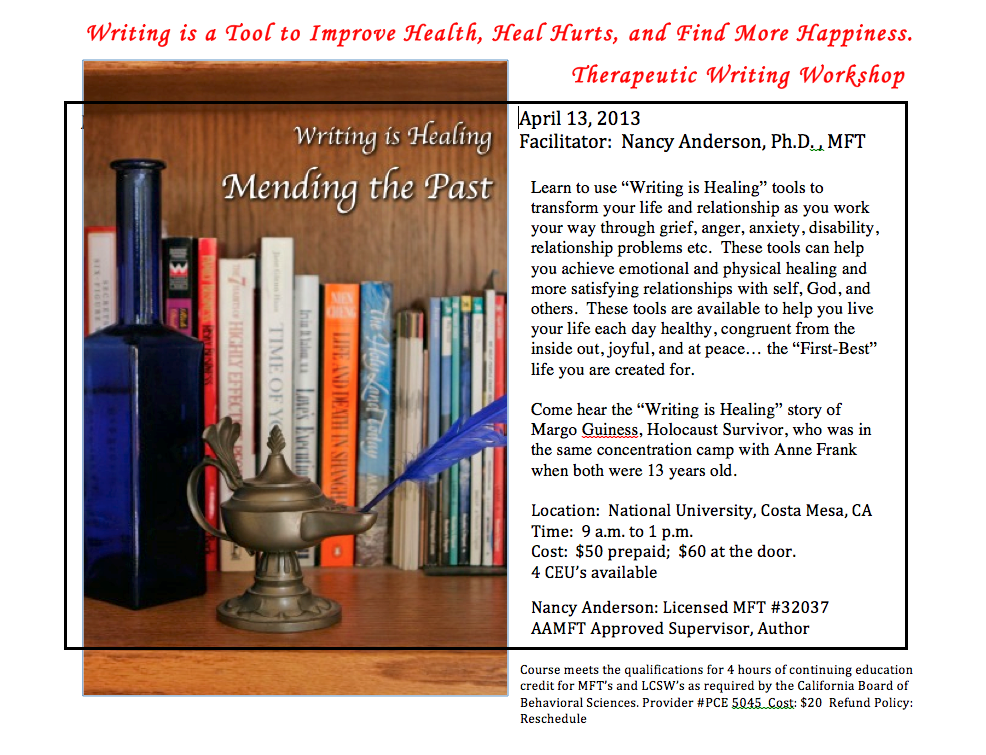 "Mending the Past" Workshop: February 16, 2013

February 9, 2013 Workshop
Previous Workshops
"Writing is Healing" Workshops give you tools for personal healing and transformation with the benefit of  CE Credits available for MFT and LCSW's.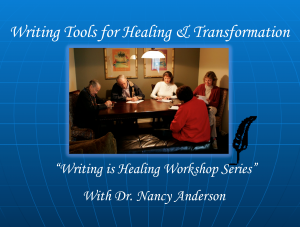 Register for the July 14th and the July 21st Workshops and get the July 18th Workshop FREE ($50 value)
July 14th "Writing Tools for Healing  and Transformation Workshop"
Learn writing tools to improve your health, heal hurts, and increase happiness. (Workbook Available). Saturday, 9 a.m.-3  p.m

July 18th "Ignite Your Life: Writing and Imagination Workshop"
Join in on this creative adventure. This workshop will guide you how to use your imagination to discover insights and direction to meet your needs, and perhaps change your life forever. This process changed my life, it can change and ignite yours.  (Book with Workbook Available). Wednesday 6:30-9:30 p.m.

July 21st "Secrets of Effective Communication"
This workshop is a must for honing relationship skills of listening, speaking, and conflict resolution. These are my favorite healthy communication tools/skills for individuals (children and adults), couples, and families.  (Workbook Available).
Sat., 9 a.m. – 3 p.m.

Workshop Location:  National University, 3390 Harbor Boulevard, Costa Mesa, CA

Register now and reserve you place.
Register for the two all day workshops and get the third ($50) workshop free.
For more information contact Dr. Nancy Anderson.